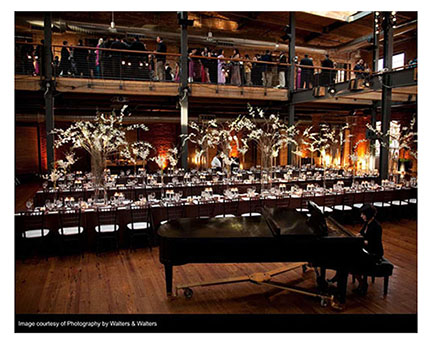 Food and Beverage Service
The Angus Barn is the exclusive caterer for all events. We do not allow outside food and beverage vendors. Wedding cakes are the only exception and must be from one of our approved vendors.
Pricing & Menus
Menus, menu prices, service charges, and facility fees are subject to change prior to contract.
Service Charges & Sales Tax
There is a 20% service charge for all food, beverage, and items exclusively ordered through Bay 7, plus any applicable sales tax.
Count Guarantees
Must be communicated and finalized 12 days prior to event and is not subject to reduction unless approved by our Bay 7 Coordinator only.
Facility Fees
Please call to inquire – these prices can range depending upon the time of year, and day of the week.
Entertainment, Decorations, Wedding Cake
All must be pre-approved by our list of select vendors.