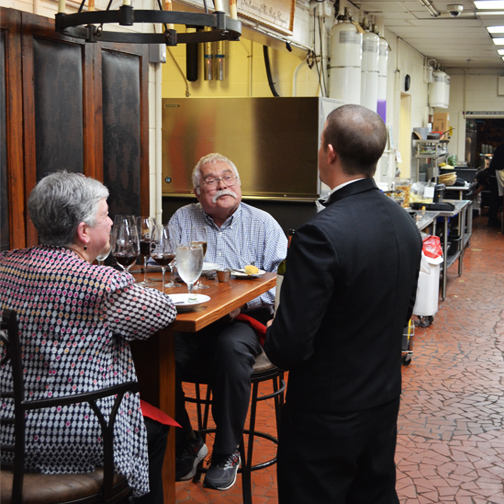 At the Chef's Table located in the bustling Angus Barn kitchen, you're treated to an exclusive behind-the-scenes look at the Barn's operations. The sights, the sounds, the tantalizing smells. You'll enjoy visits from top staff members as our chefs personally serve you a sumptuous five-course meal matched with carefully selected wines. And while you dine, you can observe the nightly kitchen activities that inspire the Angus Barn experience.

Yet in the middle of all the activity you'll find there's a surprising level of privacy in a perfect blend of fine dining for two, impeccable service and a feast for the eyes. Please join us at the Chef's Table for a true taste of the Angus Barn.

Cost: $175 (tax & gratuity included) per guest (maximum 2 guests at each seating) Call Kecia at 919-987-1272 for availability and reservations.