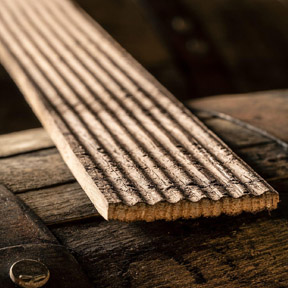 At Maker's Mark, our wood-finishing series was created to explore new, unique expressions of our signature whisky. Beginning as fully matured Maker's Mark® at cask strength, Private Selection is created by adding 10 custom wood finishing staves to each barrel. It's then aged in our limestone cellar to extract a unique, flavorful taste profile. Participants in this special barrel program get their say in the selection of these wooden staves. The finishing staves can be any combination of five flavor profiles chosen especially for this program. With 1,001 possible stave combinations, each expression of Private Selection has a customized finish and taste profile that is unique, yet undeniably Maker's®. As a single-barrel bourbons, all expressions of Maker's Mark Private Selection are bottled at cask strength – which ranges from 107-114 proof.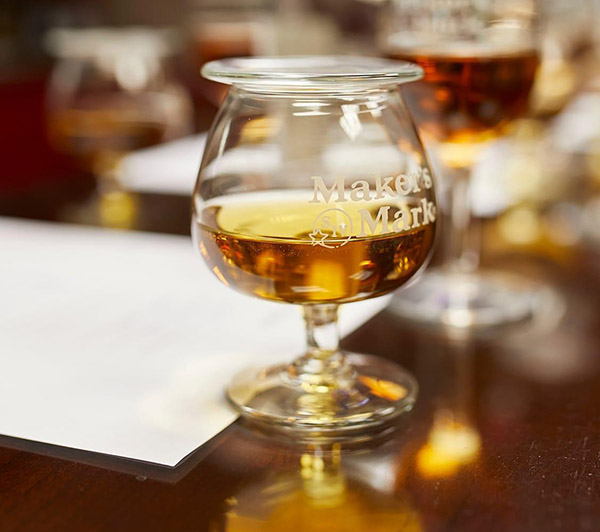 The Maker's Mark Private Selection program was brought to life by Rob Samuels, grandson of Bill Samuels, Sr., and Jane Bowie, Director of Private Selection and Diplomat Program. With Private Selection, they've extended the Maker's tradition of pursuing one's personal taste vision. The wood-finishing process allows for experimentation with and enhancement of full-flavored Maker's Mark.
To help meet increased demand for our wood-finishing series bourbons, which need to finish in cooler temperatures, we've created a unique aging cellar, blasting into the limestone shelf on the grounds of our distillery. This has allowed us the room to finish these expressions at a cool 50 degrees, while serving samples of Maker's Mark in a space that's also pretty cool. The Private Selection Tasting Room is located in this cellar and is where the program takes place.
There's an old joke at the distillery that goes, "If we could make it any faster, we wouldn't." Because at Maker's Mark, it's one bottle at a time. Every time. That's as true today as it was when our founders filled our first bottle. And since then, it's been a widely held belief around here that character isn't made by machine.