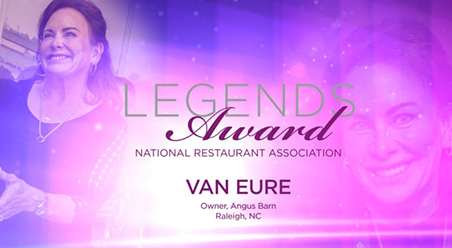 National Restaurant Association Honors
Van Eure with 3rd Annual Legends Award
Van's Acceptance Speech
NRA Legends Tribute to Van

In May 2019 The National Restaurant Association honored industry legend Van Eure at this year's IFMA Gold & Silver Plate Awards gala on May 18 in Chicago. Eure, owner-operator of Angus Barn in Raleigh, and an Association board member, received the third annual Industry Legends Award for her lifetime of achievement.




Best Business Bars in America - July 2010 
Click here to read the article




All American Icons - The NRN Top 50
Click here to read the article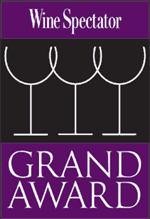 Wine Spectator's Grand Award
Top award for one of the most outstanding wine lists in the world. Wine Spectator is the most highly coveted publication concerning wine reviews. Our wine list must be judged every year in order to uphold this award.




Fine Dining Hall of Fame
Awarded by Nation's Restaurant News magazine. Selected for top quality in all aspects.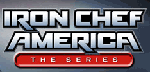 Iron Chef America 2006
Based upon the format of the Japanese cult sensation, Iron Chef America carries on the legend of Kitchen Stadium and the famed "secret ingredient". Each week, world-class chefs battle and our own Executive Chef Walter Royal participated and won!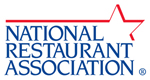 Cornerstone Humanitarian of the year Restaurant Neighbor Award 2003
Awarded by the National Restaurant Association that honors restaurants and restaurateurs for their community service and involvement.




GRECA - Greater Raleigh Entrepreneurial Company Award.
A Business award for leadership and the impact the business has made on the community. Presented by the Greater Raleigh Chamber of Commerce.





"The Angus Barn has got the key ingredient for any business that's hoping to last." --Dan Rather, CBS' 48 Hours 9/21/00




Southern Living
"A magnum of esteemed Veuve Clicquot champagne perches next to the helium tank that fills kiddies' balloons. Before or after dinner, you can buy a jar of country relish—or a fine stogie from the humidor. Upstairs, you'll find checked tablecloths and farm tools, while below waits a tapestried, castle-like dining room and an award-winning wine cellar. Many of you are nodding, recognizing this famous, one-of-a-kind scene at Raleigh's Angus Barn." Walter Royal Article 




DiRöNA - Distinguished Restaurants of North America
Awarded by a team of inspectors that visit each restaurant unannounced. Each business must pass a rigorous 75-point criteria achieving the highest possible standards in all aspects of distinguished dining.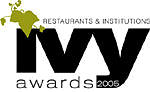 Ivy Award
Given by Restaurant and Institutions Magazine. Each year 10 restaurants are selected by being voted on by all recipients of the magazine. So, in other words, you are selected by your peers.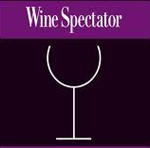 Wine Spectator's -- "Best steakhouses award."
Ranked as one of the best steakhouses in America. Judged on menu, wines, price and ambiance.




BEDA
Business Executive's Dining Award.
Selected by American business men and women.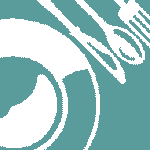 Five Star Chef of the Year
Restaurant Guild International's executive committee of twelve industry professionals and wine sommeliers selected Angus Barn Chef, Walter Royal as the Five Star Chef of the year for 1997.




Carolina Parenting's Third Annual Family- Friendly Top 40 Places to Work
The Angus Barn made the Carolina Parenting's Third Annual NC Family-Friendly top 40 list as one of the best places to work. The Angus Barn, being a 42 year old family-owned business, prides itself on a family-friendly atmosphere for both the customers who eat there and the employees who work there. It is a luxury that employee's benefits start at a minimum of 16-20 hours a week. The Angus Barn can boast that it offers flexible scheduling, health coverage, 401K employer/employee match, two weeks paid vacation after 1 year, bereavement pay and sick pay.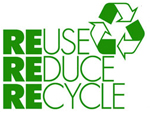 2005 Environmental Stewardship Award 
Presented to the Angus Barn for inspiring employees and the community to conserve water, energy and to minimize waste generation. The Angus Barn reduced water consumption by 4,000 gallons per day by installing conservation measures and through water conserving management decisions.

Thad Eure, Jr.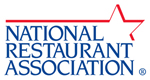 AMBASSADOR OF HOSPITALITY AWARD
Presented to him posthumously by the National Restaurant Association. The most important educational distinction awarded for professional accomplishments and contributions to education. Recipient demonstrates a lifetime of positive and dramatic impact upon the industry. Awarded to Thad Eure, Jr. Ambassador of Hospitality Award that same year.




"RESTAURATEUR-OF-THE-YEAR" AWARD
Presented by the North Carolina Restaurant Association. The recipient is one that has made contributions to the food service industry. The recipient's operation must be successful (in the eyes of peers, employees and the community).




Alice Eure ~ YWCA'S ACADEMY OF WOMEN SPECIAL AWARD
Given posthumously in memory of Alice Eure for leading the public to understand more of mental health problems and to increasing funding for research into mental illness - all through her establishment of the Foundation of Hope.





DISTINGUISED SERVICE AWARD
In recognition for her contributions to the understanding of mental illness, the University of North Carolina School of Medicine honored Alice Eure with their Distinguished Service Award.


Van Eure ~ Silver Plate Award 2004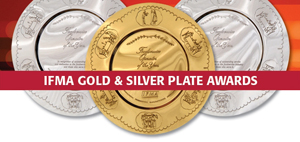 Recognizes professionals who have demonstrated food service industry segment leadership and have made lasting contributions to the advancement of the industry.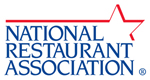 College of Diplomats
For over 30 years, the National Restaurant Association has used this award to recognize outstanding industry leaders.




JUNE AND GRIFF GLOVER AWARD FOR DISTINGUISHED SERVICE 1997
Also awarded by the North Carolina Restaurant Association. Presented for those contributing most to the restaurant industry, by means of dedication and time.



2009 Hospitality Foundation "Excellence in Education" Award 
Because of Van's continuous commitment to education in the hospitality industry, this award is truly deserved. Through scholarships, internships, speaking engagements and hands-on learning experiences, she promotes the important need for educating students





YWCA'S ACADEMY OF WOMEN 1994
Honoring women for achievements in the business/professional community.




MONDAIL MEDAL OF HONOR 1991
Given by the National La Chaine Des Rotisseurs.
An organization of members professionally involved in the wine and spirits industry and are dedicated to promoting the education and enjoyment of wine and spirits.




"RESTAURATEUR-OF-THE-YEAR" AWARD 1998
Presented by the NCRA.
The recipient is one that has made contributions to the food service industry. The recipient's operation must be successful (in the eyes of peers, employees and the community).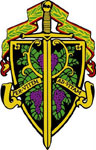 AWARDED MASTER LADY IN 1991
By local "Knights of the Vine" chapter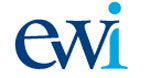 "EXECUTIVE OF THE YEAR" AWARD 1994
Presented by Executive Women International




"JOHN ROSS AWARD" IN 1998
Presented by Greater Raleigh Convention & Visitors Bureau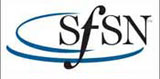 WOMEN OF THE YEAR IN FOOD SERVICE FOR 1998
By Southeast Food Service News




THAD EURE JR. HOSPITALITY AWARD 2001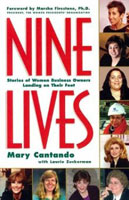 NINE LIVES: STORIES OF WOMEN BUSINESS OWNERS LANDING ON THEIR FEET
Written by Mary Cantando with Laurie Zuckerman.